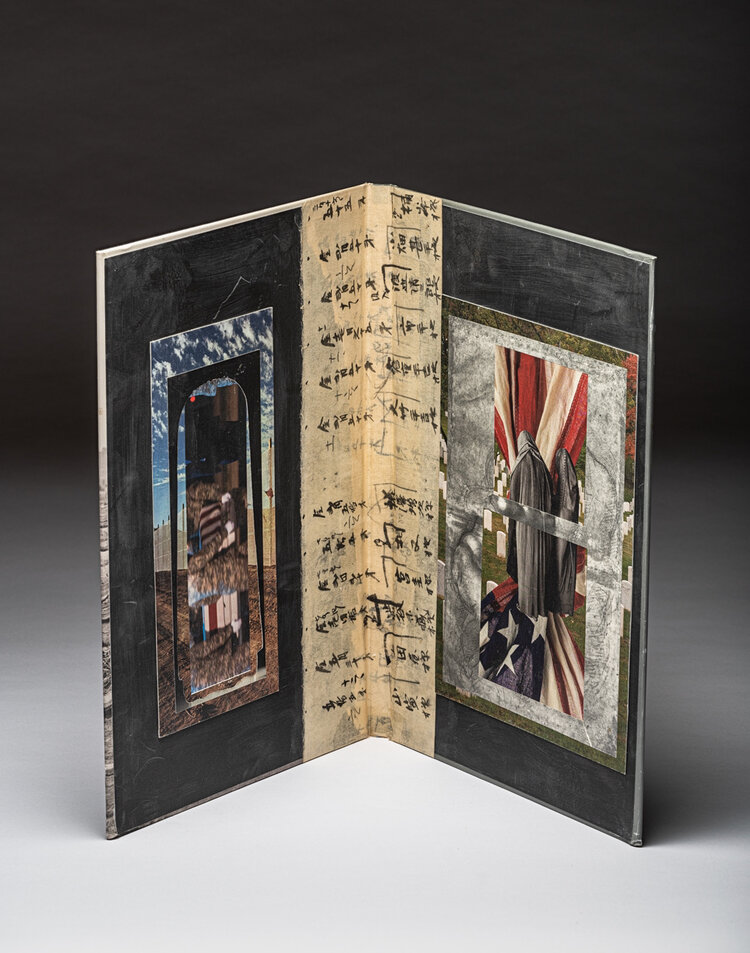 Mario Petrirena: this, that, and the other. -"Being human is a given. But keeping our humanity is a choice." Humanity is the subject of Cuban Artist Mario Petrirena's latest art exhibition. this, that, and the other presents a series of works that the artist created during Covid. He explores duality, division, and conflict, ideas that are all too relatable to the human experience, particularly those of exiles. Yet, the exhibit also includes art pieces from his entire career. It opens on October 9, 2021 at Sandler Hudson Gallery and will be continuing until December, 11, 2021.
Petrirena's career spans various decades, thirty years to be exact. Arriving from Cuba at the tender age of eight in 1962 with Operation Pedro Pan, the artist is no stranger to the feeling of others. The first years of his life in the US were spent in displacement. He was sent to live in an orphanage for months before his parents and siblings could join him in Colorado. These early formative experiences influenced a great deal of his art.
Collage is a primary technique present in his works. The splitting of images expresses the displacement of emotion common to exile art. His assemblage is rooted in Surrealism, which places imaginary, dream-like objects from the subconscious into varied states of juxtaposition. Together they create a thematic stream of meaning. He weaves common symbols, related to his Cuban culture and mythology, into a strands of memory that create a linkage of poetic expression. The artworks honor the complexities of the human experience, its duality of light and dark.
Besides exploring the art of assemblage, he also works with sculptures and installations. The Cuban artist studied at the Rochester Institute of Technology School for American Craftsmen and the University of Florida. His work is held in the collections of the High Museum of Art in Atlanta and the Museum of Art Fort Lauderdale to name a few. Throughout his lengthy career, he has also on numerous awards. He currently lives and works in Atlanta, Georgia.
---
Link to the original article