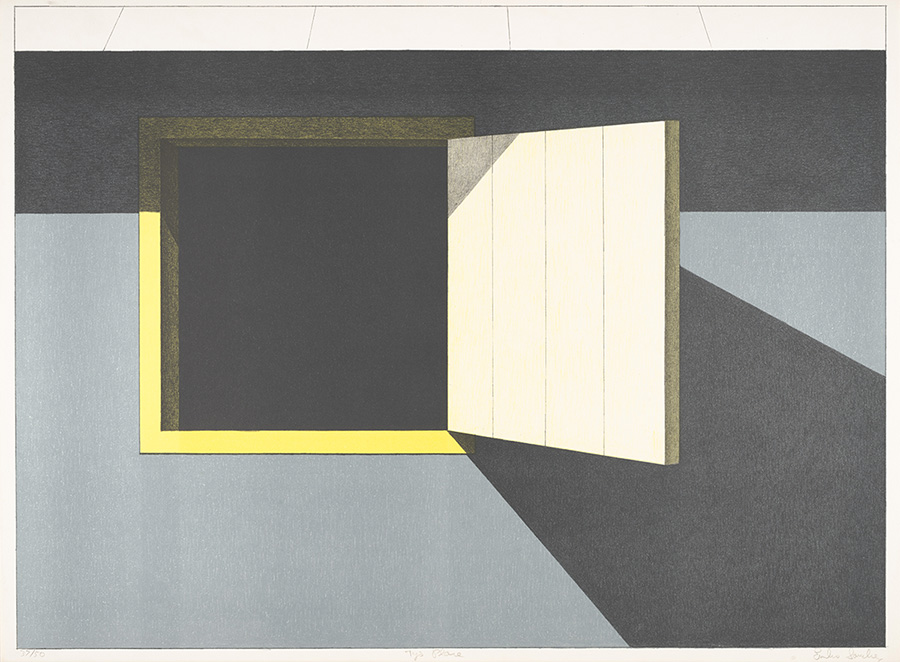 Cuban Artist Emilio Sanchez Honored at SNITE Museum. -2021 was a great year for the late Emilio Sanchez. His legacy was honored with a collection of stamps from USPS. Currently, the SNITE Museum of Art at Notre Dame University is showcasing 144 examples of his works, including those featured in the stamp series. The pane of twenty stamps, which was issued in June of 2021, features four of Sanchez's architectural works. The release date marked the centennial of the artist's life. They include Los Toldos (1973), Ty's Place (1976), En el Souk (1972) and Untitled (Ventanita entreabierta) (1981). Sanchez was also best known for his lithographs.  "His artwork encompasses his Cuban heritage as well as his long life in New York City," stated the Postal Service.
Sanchez was born in Cuba in June 10, 1921 in the city of Camagüey. As a child, the artists "became fascinated with the play of light and shadow on colored forms." It was an element that characterized his later work. During his teenage years, he was sent to boarding schools in Miami and New York. Once in New York City, where he ultimately settled, he studied at the Art Students League, In 1968 he became an American citizen.
Sanchez left behind an impressive legacy of work when he passed away in 1999. The Emilio Sanchez Foundation was established in 2005 as a request of his will. The Foundation funded the Emilio Sanchez Award in the Visual Arts.
Suite Museum Art
University of Notre Dame
November 4 to December 18, 2021
---
Link to the original article