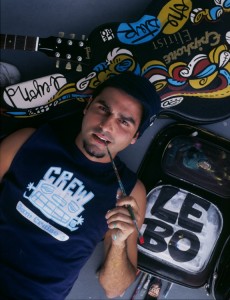 SUNSENTINEL.COM
by: Rod Hagwood September 15th, 2011 | 5:43 PM
Bloomingdale's in Aventura Mall is hosting a unique performance coupling fashion and art featuring Miami-based artist LEBO in The Men's Store, level 1 from 6 to 9 p.m. this Saturday, September 17.
Titled "Red Hot Soul and Deep, Deep Blues," the performance art piece is in collaboration with Hudson Jeans and combines LEBO's right here, right now painting with a state-of-the-art light projection display.
You can also receive a Hudson tote bag customized by LEBO with a Hudson Men's purchase (one per customer, while supplies last).
For more info on the artist, go to LeboStudios.com.
---
Link to the original article