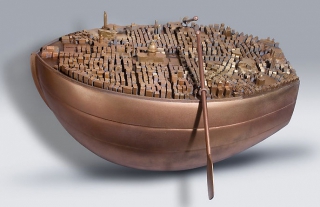 WHEN: Thursday, Oct. 20, 11:30 AM – 12:30 PM
WHERE: 500 N.E. Second Ave. Building 7, Room 712, Miami
Miami, October 17, 2011 – The Arts and Philosophy department at Miami Dade College's (MDC) Wolfson Campus will host a lecture by visual artist Esteban Blanco as part of its Wolfson Focus on the Humanities series. The event will take place at 11:30 a.m.Thursday, Oct. 20.
Cuban-born Blanco has developed a body of work based on the aesthetic values and social implications of toys. Fashioned in a variety of media, from wood and fiberglass to bronze and paper, these works explore the parallels between the comforting make-believe world of children and the absurdities of the real world.
---
Link to the original article