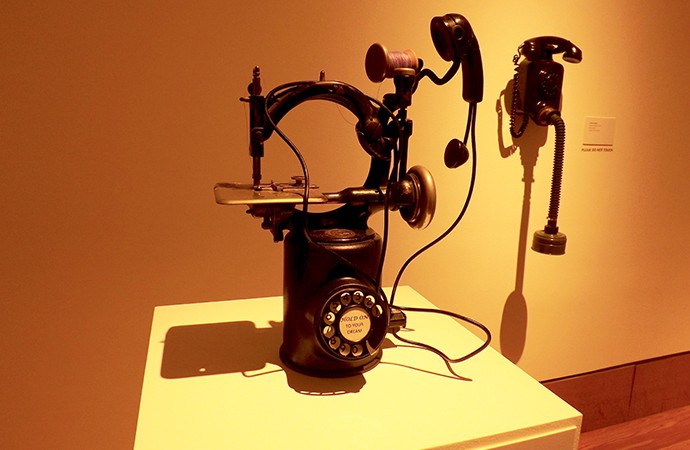 Sept. 12 through Jan. 3, 2016
Frost Art Museum
10975 SW 17th Street,
Miami, FL 33199
Carlos Estévez: CELESTIAL TRAVELER, at Frost Art Museum, Miami. The Frost Art Museum welcomed artists to display a compilation of their best work, from giant urban-style tapestries to a collection of Everglades landscape paintings.
One of the more unique galleries, and a main attraction for the museum, is the "Celestial Traveler" exhibition by Carlos Estevez, a contemporary Cuban painter and an experimental mixed media artist.
The exhibit showcases an eclectic collection of different forms of artwork that he has worked on for years as he experimented with expressing different thoughts on the universe, religion, emotions and other topics. Viewers are provoked to think on an existential level, trying to guess the meanings behind Estevez's intricate and symbolic pieces.
---
Link to the original article