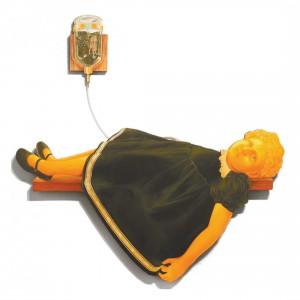 By MARY JEAN PORTER
The Pueblo Chieftain
Family, love, sex and sadness are currents running through "women.embodied," a collection of artworks by expatriate Cuban women.
On display in the King Gallery at the Sangre de Cristo Arts and Conference Center through Oct. 15, the pieces were brought together because women seemed to be under-represented in the larger show, "Cafe XII: The Journeys of Writers and Artists of the Cuban Diaspora," on display this summer in the White Gallery at the arts center.
Karin Larkin, Sangre de Cristo's curator of visual arts, said she and guest curator Andrea O'Reilly Herrera wanted to put together a show that highlights "women's issues through women's art" while still fitting within the framework of Cuban artists at work away from their homeland.
---
Link to the original article