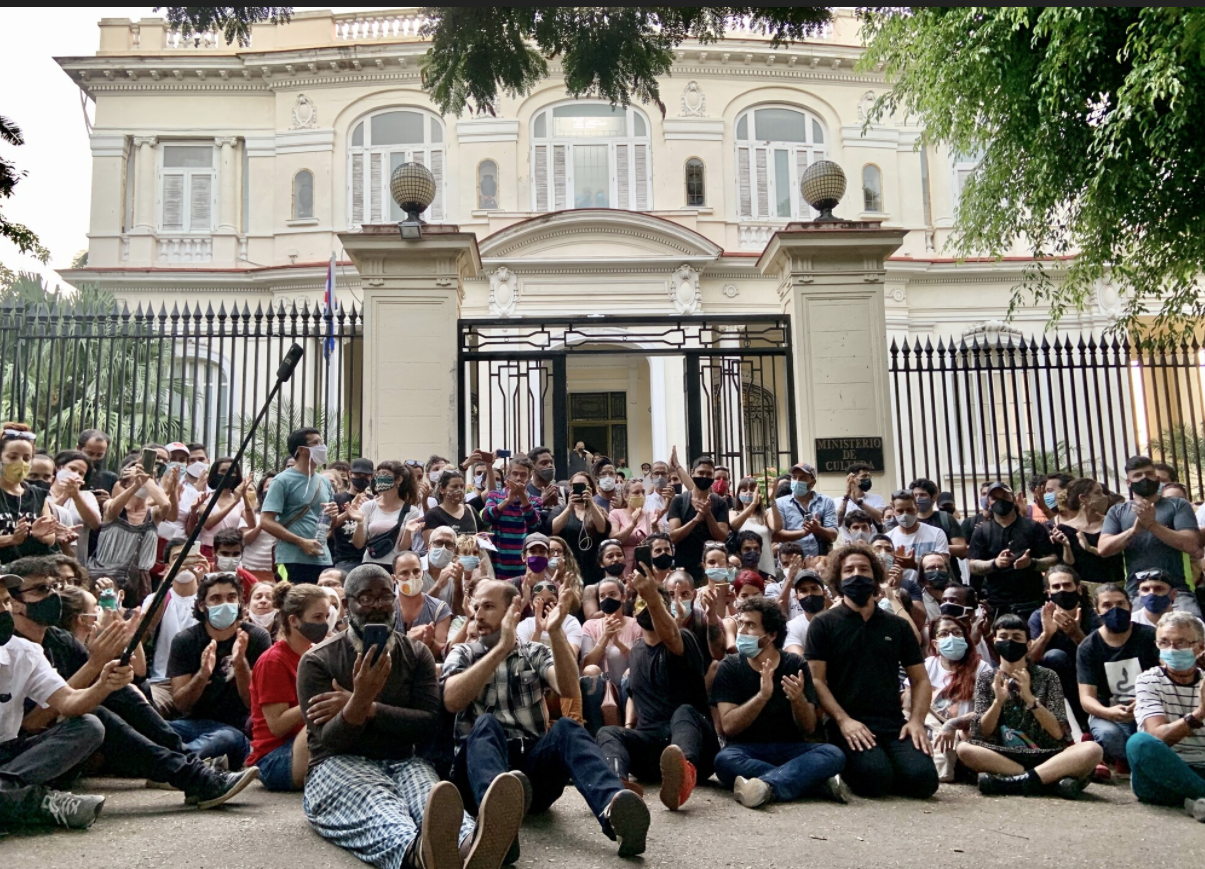 Now is the time more than ever to support Cuban artists. Many Cubans have fled the island because of political oppression. Many more have left for economic reasons. A few have escaped due to artistic limitations on their freedom of expression. In fact, at the moment on the island, there is a whole community of artists who are protesting for freedom of expresion. On November 27, 2020, over 300 artists and their supporters protested in front of the Ministry of Cuba.
Artist and Writer Coco Fusco journaled the event for the Museum of Modern Art in New York. For her article "The Right to Have Rights," she interviewed a series of artists: Camila Lobón, Julio Llópiz Casal, Luis Manuel Otero Alacantra, and Reynier Leyva Novo.
They call the new "artivist" movement 27N. It is a reaction to police brutality towards The San Isidro Movement, a group of artists staging a hunger strike against the arrest of a rapper.
The event on the 27th was unprecedented because thirty of the protestors were allowed inside to speak with political leaders. "I personally had never experienced such a democratic event in Cuba before," said Julio Llópiz Casal.
---
Link to the original article