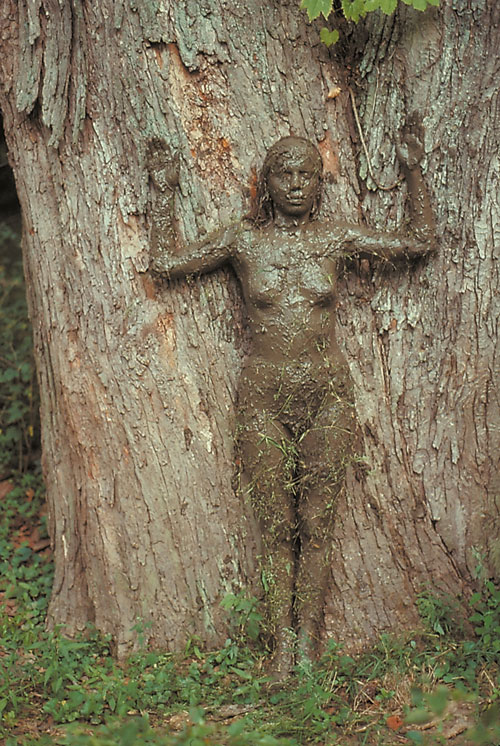 Ana Mendieta in Rome: interview with Raquel Cecilia. Studio International talks to film-maker Raquel Cecilia about documenting Ana Mendieta's last creative years in Italy
Since Cuban American artist Ana Mendieta died in 1985 at the age of 36 in tragic and obscure circumstances, many efforts – including the seemingly definitive 2004 travelling exhibition Ana Mendieta: Earth Body, Sculpture and Performance 1972-1985 organised by the Hirshhorn Museum and Sculpture Garden in Washington, DC – have been initiated to ensure her presence in contemporary art history and revisit critical appraisal of her work.

In 2013 alone, two retrospectives reminded visitors that Mendieta's voice continues to resonate even after her death: Ana Mendieta. She Got Love at Castello di Rivoli Museo d'Arte Contemporanea in Turin followed by the Hayward Gallery's Ana Mendieta: Traces in London. Apart from her haunting, experimental earth-body works, sculptures, films and photographs, Mendieta has become a symbol for many people who draw strength from her fearless dialogue with their concerns: gender bias in the arts; violence against women globally; racial discrimination; personal and cultural alienation; and the enduring ability of nature – in Mendieta's view a benevolent feminine power celebrated in matriarchal societies and primitive religions – to restore and heal the soul.
Photo: Ana Mendieta. Tree of Life, 1976. Colour photograph, 50.8 x 33.7 cm. Collection Raquelin Mendieta Family Trust.
by CINDI Di MARZO
---
Link to the original article