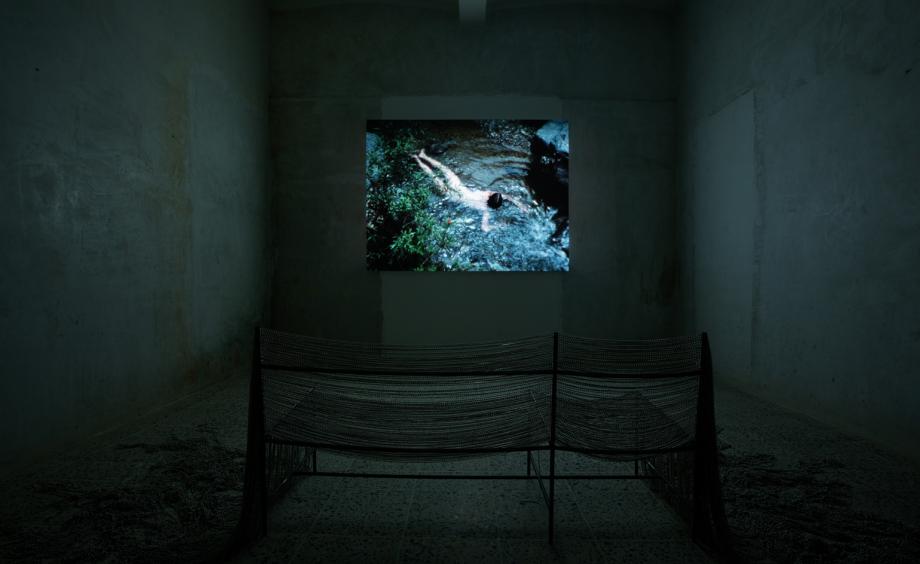 Elementos Vitales: Ana Mendieta in Oaxaca is the latest exhibition to feature the artwork of the late Cuban-American Ana Mendieta. The new public art space La Clínica, which is on the site of Oaxaca's first medical clinic, will host the display. It is the latest show from nomadic gallery Masa. Héctor Esrawe, Age Salajõe, Brian Thoreen, Isaac Bissu and Roberto Diaz established it in 2019. The Mexico City based gallery will showcase five of Mendieta's films alongside installations from five architects, designers and artists.
Mexico City-based writer Su Wu curated this show. It marks the first time these five films will be shown in Oaxaca, where Mendieta created them. The Cuban born Mendieta traveled to Mexico to deepen her aesthetic. She explored the traces we leave on the environment. One of the films includes the first from her Silueta series. It took place at the Yagul archaeological site in 1974. The artist embedded, carved, and burned a silhouette of her naked body into her Oxaca surroundings. She delved into the concept of how time, space, and consciousness can reshape the world.
Architect Frida Escobedo, artists Pia Camil, Solange Pessoa, Adeline de Monseignat and design studio EWE are the Mexico-based and Latinx creatives participating in the exhibition. Ana Mendieta's films inspired these designers to rethink themes in their installations. Using materials from earth, which Mendieta favored, they incorporate the notions of how geography affects human emotion.
Elementos Vitales: Ana Mendieta in Oaxaca will be shown until December 15, 2021 at La Clínica in Oaxaca, Mexico.
---
Link to the original article