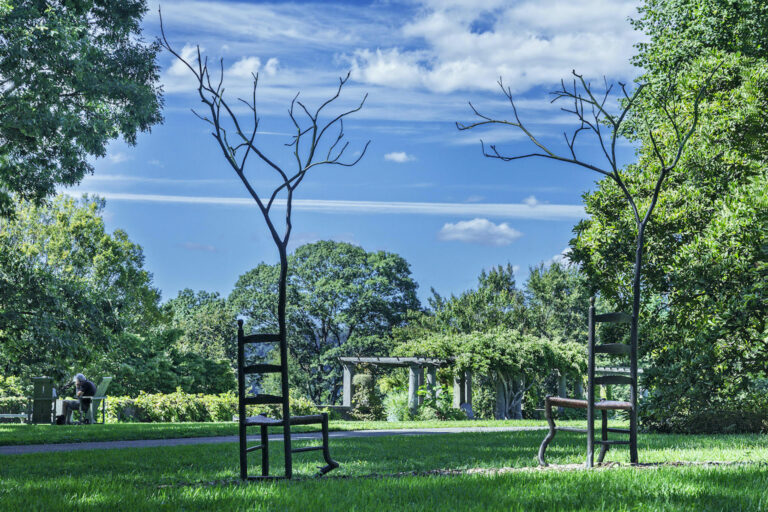 "Cuba always appeared in my work somehow because it's part of me," expressed Ana Flores. The Cuban-born sculptor and painter primarily works in the medium of sculpture. But she also creates site specific installations. She focuses on ecological art and creates cultural narratives. She relates them to her birthplace of Cuba. For example, her multimedia project "Cuba Journal" was about her visit to Cuba. Her work has been displayed all over the United States and abroad. Most recently her sculptures and other works will be part of "Forest Dreaming." The show will be accompanied with a talk titled "Nature as Master Artist." In it, the Cuban-born sculptor will discuss the power of place in art. The talk will take place at the Lyman Allyn Art Museum on Sunday July 18, 2021. The discussion explores the artist's interest in how geography informs who we are. Jennifer McGregor will lead the discussion.
"Forest Dreaming" is a section of works that characterized Flores as an ecological artist. In fact, she has worked with ecological organizations throughout the United States. One of the pieces included in the show is her recent outdoor sculptures, "Forest Dialogue." It consists of two bronze chairs turning back towards trees. People can sit on them to think about our place in the natural world.
A series of outdoor events will take place at the location. The dialogue about our connection to nature is open. "Forest Dreaming: Paintings and Sculptures by Ana Flores" will be on view until October 24, 2021. For more information visit the Lyman Allyn Art Musuem's exhibition page.
---
Link to the original article