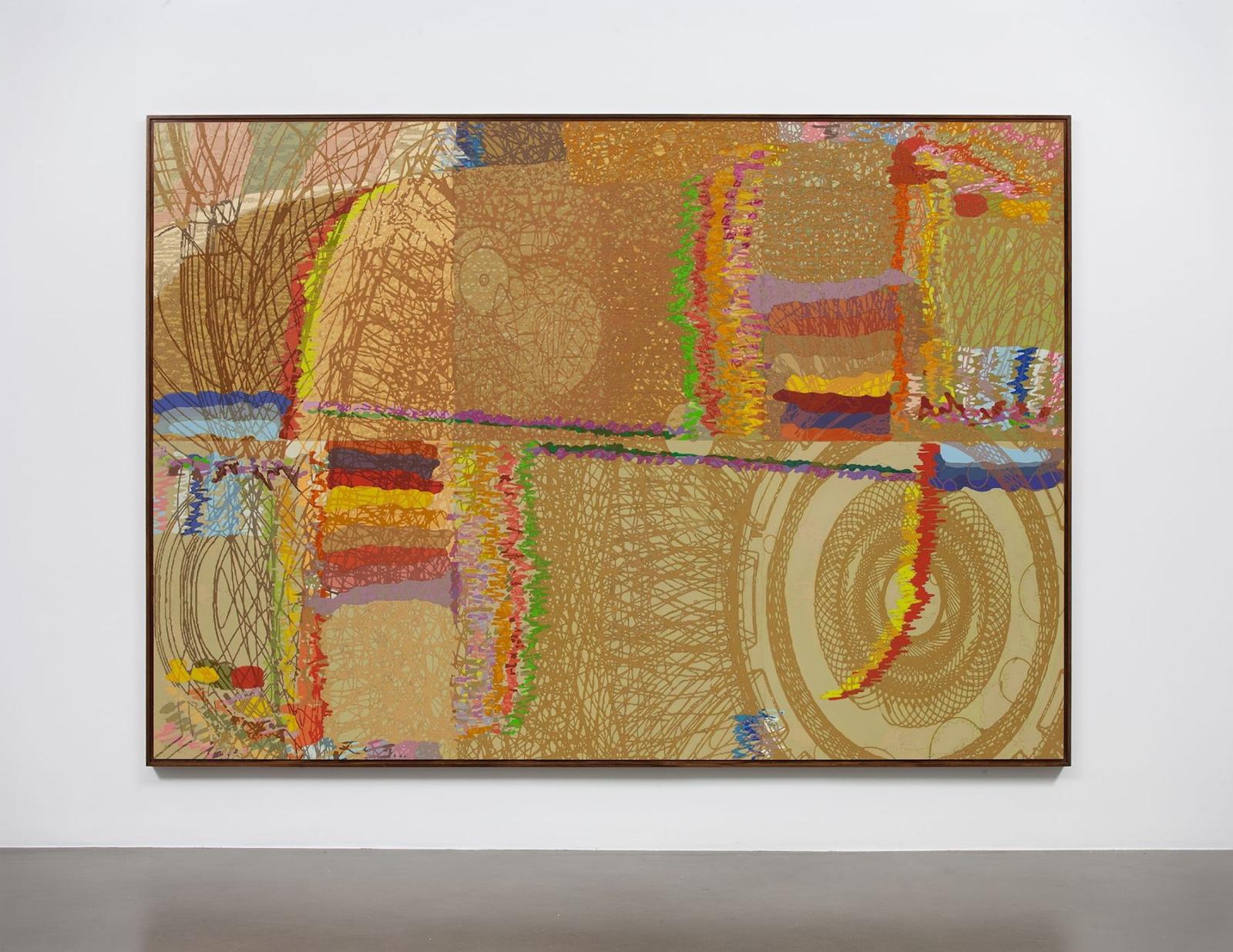 The latest exhibit from Cuban-American painter Jorge Pardo presents ten of his most recent paintings. In addition, All bets are off will feature a four-piece custom-built couch, 7 x 5 foot chandelier and other works. Pretzel Gallery in New York City will show the exhibition from September 9, 2021 to October 30, 2021.
All bets are off is an eclectic presentation of the artist's diverse talents. Pardo is not only a painter but also a sculptor, designer and architect. The ten paintings influence viewers to look deeper. The artist pieces them together with an amalgamation of images. First, he creates a collage digitally, layering the pictures until they are unrecognizable. Next, he laser cut engraves them onto a Medium Density Fiberboard (MDF). Finally, he hand paints them with acrylic. Embracing these varying elements together the colorful creations represent distorted forms. The layers melt together forcing observers to search the works for meaning.
Pardo selects the images for the paintings from his memory. The initial images range from two to seven per piece. These include some of his personal photographs accumulated in no particular order. He also implements works from other artists he admires. At times, Pardo presents photos of his own past paintings. They all exists in the spaces between creating a dialog of competing forms. "It's about making them disappear and turn into something else," expressed the Cuban-American painter. The imagery is connected to his Latinx background and home in Mexico, so the pieces express a fluid cultural landscape.
The paintings act as "photobombs" for the installation, which includes a couch with a painted spine that offers seating. In addition, a giant colorful chandelier titled after gallerist Gisela Capitain hangs over the couch. Pardo's installation invites people to sit, observe, and ponder.
---
Link to the original article