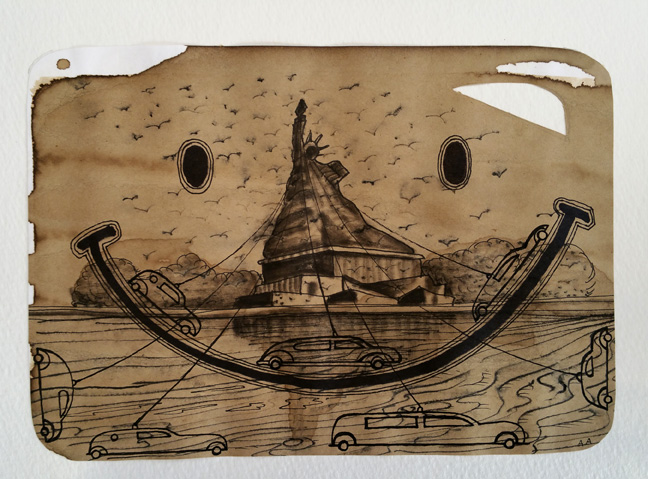 February 25 (opening) – April 8, 2016
Curated by Marianne Lambert
Swan Coach House Gallery
3130 Slaton Drive N.W.
Atlanta, GA 30305
The Swan Coach House Gallery and the Forward Arts Foundation are pleased to present the work of internationally-known artist, Alejandro Aguilera. The works featured in this exhibition are social and political cartoons and illustrations that he has executed daily since leaving his homeland of Cuba. This is the first time the work has been presented to the public.
The pieces selected for this exhibition are divided into themes describing American life, portraits of artists and spiritual world leaders, satirical cartoons of political leaders, and a series of abstract drawings. Humor has long been a part of the culture and character of the Cuban people and is used as a form of coping with their oppression. These images are amusing and reflective rather than mocking or ironical. They function as tools of communication more in favor of understanding rather than confrontation. Unlike the spoken or written word, drawings are universally readable and for Aguilera function as a means to keep the world informed of the communist regime dominating his people. He sends them to peers all over the world and to his family still in Cuba.
---
Link to the original article