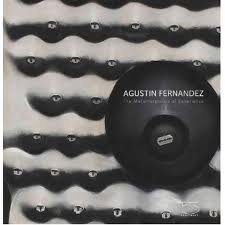 The Agustin Fernandez Foundation proudly announces the release of its much anticipated book, Agustín Fernández: The Metamorphosis of Experience, with an introduction by Donald Kuspit and essays by Susan Aberth, Abigail McEwen, and Rocio Aranda-Alvarado.
We are very pleased with the monograph, which, to date, is the most comprehensive exploration into the artist's career. Both beautiful and substantive, the book is indispensible to any Fernandez collector, scholar, or fan.
The Foundation is currently offering copies of the book for sale. The price is $75 per copy plus shipping and handling. Your purchase will help the Foundation continue its important mission and activities. To request copies, or for further information, please contact us via e-mail, regular mail, or by telephone.
We look forward to hearing from you soon,
Agustin Fernandez Foundation
157 East 37th Street
New York, NY 10016
(917) 282-7970 NYC
33 (0) 6 12 08 81 90 Paris
info@agustinfernandez.net
---
Link to the original article