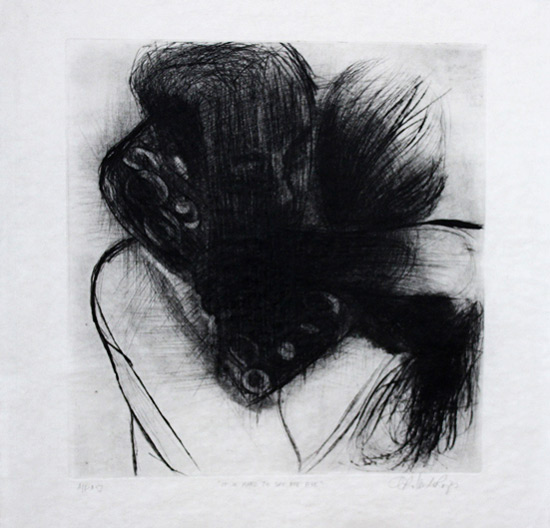 June 6 – July 9, 2014
Opening & Artist Talk: Friday June 6th, 7 pm to 9 pm.
UNPACK STUDIO
11 Willison Square
Toronto, Ontario M5T 1E8
AFTER THE EMBRACE, intaglio prints by Cuban Master Printer Agustín Rolando Rojas at UNPACK STUDIO, Toronto, Canada. -The exhibition will be paired with a catalogue with essays written by curator Maria Elena Soto and artist Eugenio D'Melon.
Agustín Rolando Rojas is a mid-career artist who lives and works in Toronto, Canada. Rojas earned a BFA from San Alejandro Fine Art School (1978) and graduated from the prestigious Instituto Superior de Artes (ISA 1983) in Havana with a degree in Printmaking.
Questioning the stereotype of printmakers as solely followers of traditions and procedures, Agustín masters technique to the point of contradicting it. In his series of drypoints (drypoints without inhibition), he attacks the plates, then erases the marks and re-works the matrixes as if they were pieces of paper. Technically, his artwork operates as a continuous exercise of questioning beliefs about printmaking. Conceptually, it is a direct result of his diasporic experience as a migrant. His work explores the idea of loss and separation, reunion and hope as a permanent condition of displacement and adaptation.
---
Link to the original article