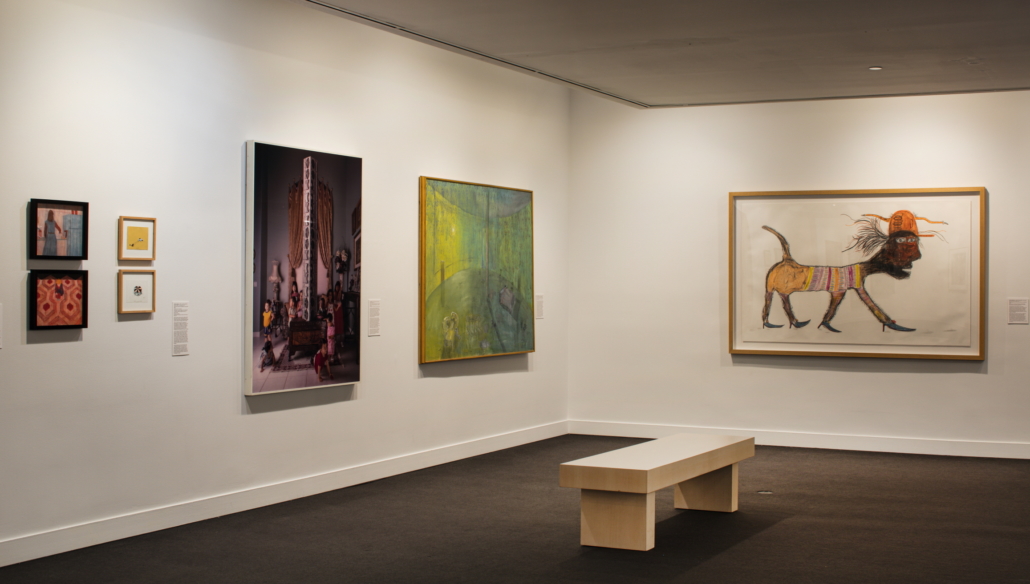 Dreams have always been the subject of art. Surrealism takes from the subconscious landscape and turns its vivid imagery into art. A new exhibition at Nova Southeastern University's Art Museum examines the Surrealist Movement in Latin America. I Paint My Reality: Surrealism in Latin America features heavy hitters like Frida Khalo, Cuban artist Wilfredo Lam and Leonora Carrington. Cuban art from the 1930s to today is a major element of the show. Surrealism inspired this group, particularly a few from South Florida like Pablo Cano, Demi, Julio Larraz, Ana Mendieta. The museum's collection of Latin American art along with gifts from the Stanley and Pearl Goodman collection provided the works. Director and Chief Curator Bonnie Clearwater curated the exhibition.
Surrealism began in the 1920s when World War I was occurring in France. The avant-garde art movement quickly spread as artist traveled and circulated their ideas. Dreams became a way for them to escape the troubled time. Surrealist artists turned to psychoanalysis, hypnosis, and automatism to delve into the subconscious mind. The Europeans embraced their Latin Americans colleagues, who were reluctant to use the label. Mexican artist Frida Khalo rejected the idea that she used her dreams as a source of her creative inspiration. She claimed her fantastical paintings were based to reality. Instead of dreams Khalo incorporated symbols from her cultural mythology. "I painted my own reality," she proclaimed. The NSU's Art Museum's show named the show after her quote. In fact, NSU's Art Museum is the only museum in South Florida that has an artwork from the legendary Frida Kahlo.
Similar to Kahlo, the Cuban artists featured in the show incorporate history, magical landscapes and ethnic traditions into their art. They stem from various ephochs of artistic history.
A full virtual tour of the exhibit is available on their website.
---
Link to the original article