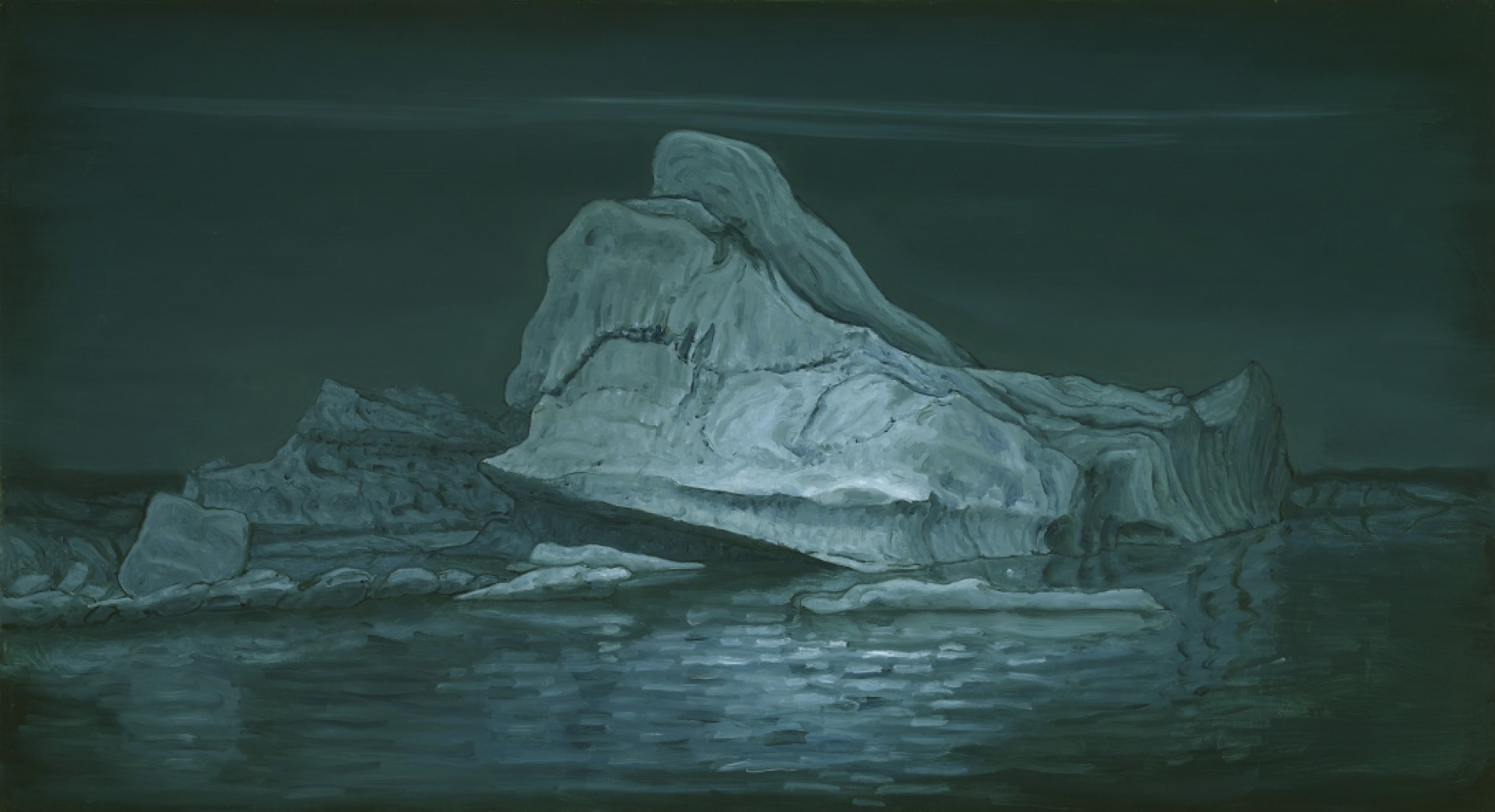 Life Streams: Alberto Rey Cuban-American Artist. -The Ogunquit Museum of Art is presenting an exhibition from Cuban-American artist Alberto Rey. Life Streams explores identity, place and the natural environment. Rey's paintings feature fish, birds, and icebergs. Lost Beauty: Icebergs from 2020 pictured above is an oil on wood painting included. The exhibition will be on view until October 31, 2021 in the Sculpture Court.
Rey created a book of his art pieces featuring native fish caught in their home environment. The show also features large scale paintings of the fish and other natural elements, such as icebergs. It also includes installations, sculptures and videos. They all relate to the area in which the fish inhabit. The series also includes history of the stream and settlements in the surrounding area, Aniak River, Alaska. One of the fish he painted is the popular King Salmon. It explores environmental studies and issues of sustainability.
Previously the Cuban-American artist explored displacement that Cuban immigrants experienced. Alberto Rey was born in Havana, Cuba in 1960. After living in Miami and Mexico briefly, he relocated to Barnsboro, Pennsylvania in 1967. Currently he is a professor of painting at the State University of New York at Fredonia. He has traveled in the upstate New York region where he now resides. He has also visited the Caribbean, Europe and nearly every other state. From his explorations, he gained insight into the people, places, flora and fauna. The book Life Streams also includes biographical information about the artist. A variety of contributors who have written about Rey from a contextual standpoint are featured. They are scholars delving in the fields of cultural studies and identity studies. In fact, Rey is a subject of study world-wide. The internationally renowned artist has published his pieces on birds and other wildlife in magazines.
---
Link to the original article