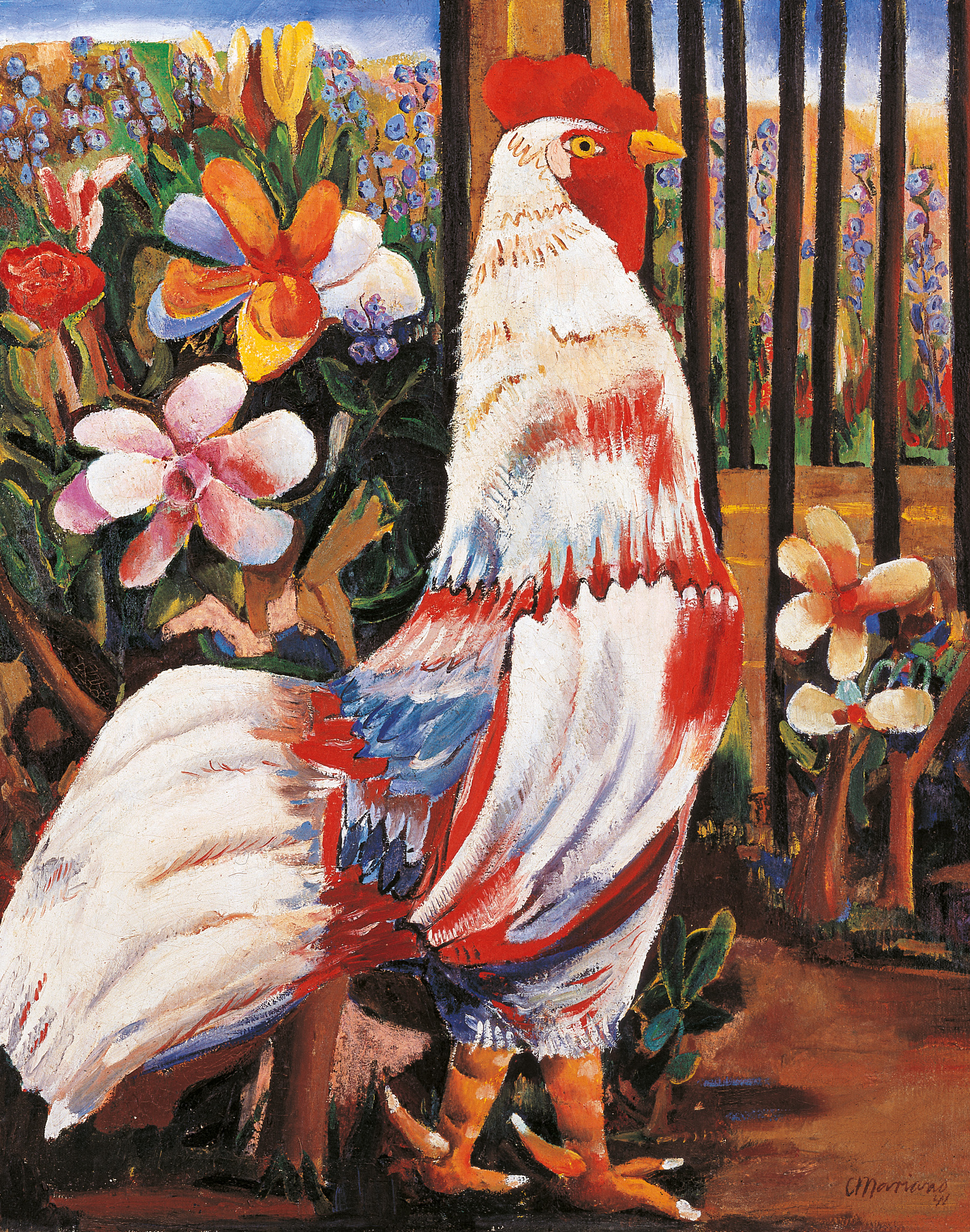 Mariano never left Cuba. He however is such a pivotal force in Cuban art that we have included him in our posts.
The rooster (gallo) is a common motif in Cuban art. Cuban artist Mariano Rodríguez (1912-1990) was a master at this leitmotif. The iconographic symbol is present in many of his works. It represents strength and pride in Cuban culture. Rodriguez was very proud of his heritage. His first major posthumous exhibition in the United States explores his use of this theme. Mariano: Variations on a Theme | Variaciones Sobre un Tema is showing from September, 7, 2021 till December 5, 2021. The McMullen Museum at Boston College is hosting the exhibition at the Daley Family and Monan Galleries.
The exhibit features over 140 of the artist's oil paintings, watercolors, and drawings. They are from leading museum and private collections, including the late artist's estate.
Aside from the rooster motif, Rodríguez also embraced other cultural themes. He was known for art pieces that included peasants, fruit, vegetation, and fishermen. For example, he often painted mangoes, a fruit very dear to the Cuban people. He incorporated these national themes into a distinct abstract geometric style, inspired by Picasso.
The Cuban artist was a stranger to the American art world for many years. During this time early in his career, he was part of the Cuban avant-garde. He later moved to Mexico, where he continued his artistic development under the painter Manuel Rodríguez Lozano. Lozano was a second generation Cuban modernist. Together they further explored themes common to the Cuban identity.
The exhibit will move to the Perez Art Museum Miami in 2022.
---
Link to the original article