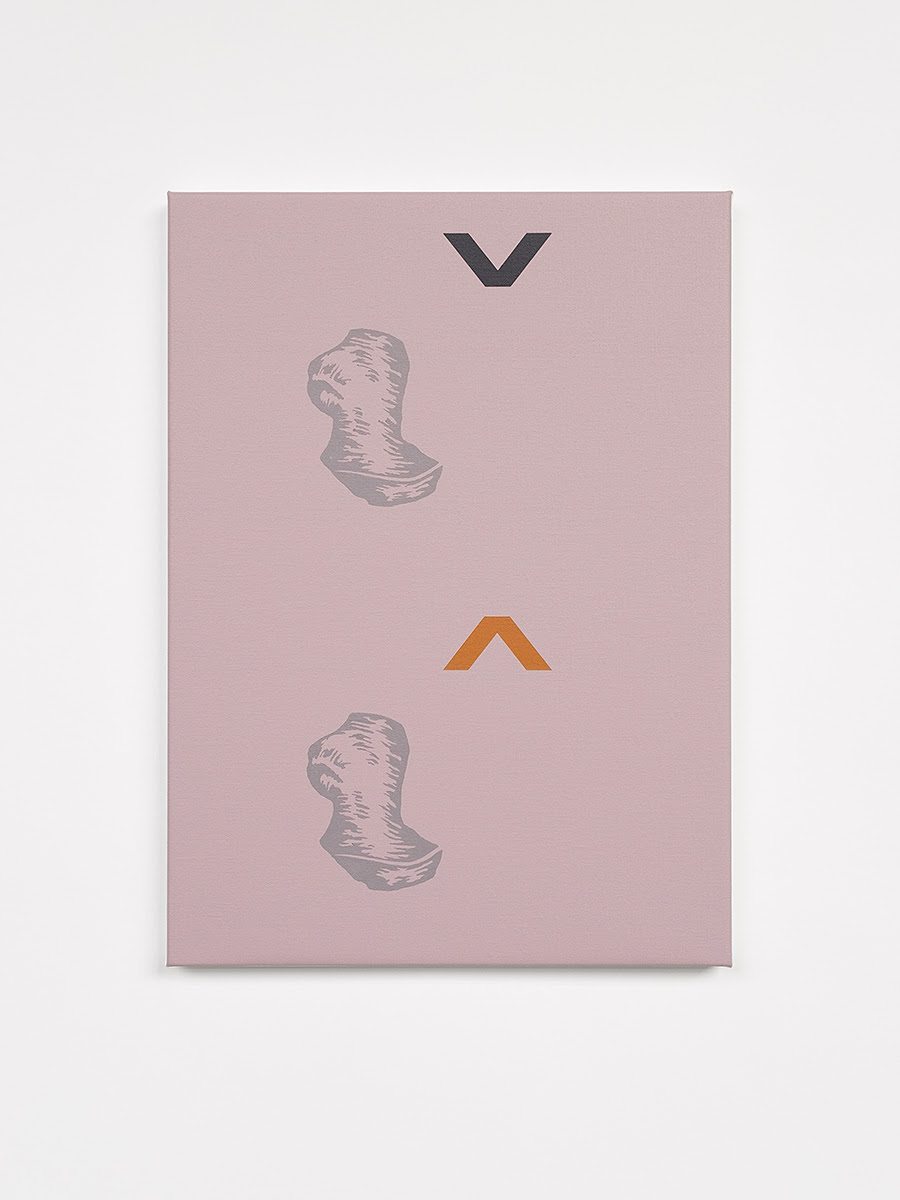 The Cuban-born artist Carlos Caballero is showcasing a series of his simple, abstract, geometrically sound works in a duo exhibit. His partner in the show is the Belgian artist Carole Vanderlinden. The exhibition is taking place at PLUS-ONE Gallery in Antwerp, Belgium. It will open on September 4, 2021 and close October 10, 2021.
Callabero's work has a unique style. Monochrome acrylic paint fills a paper canvas. On it, distinct shapes such as color blocks, rectangles and letters are situated. They create a sort of alignment, an abstract coordination of simple yet graceful elements. One of the showcased pieces is titled "Row." In this work from 2020, two graphic torsos in vertical alignment grace the canvas. Diagonally, two 'circumflex' computer keys, one upside down, create a sequential rhythm. In French, these symbols dictate the correct pronunciation of words. The artist blurs this meaning while making a statement with his own vocabulary. The words are colors that create a visual poetry.
After being born in Camagüey, Cuba in 1983, Caballero moved to Belium. He currently lives and works in Ghent. He graduated from the Instituto Superior de Arte (ISA) in Havana, 2010, and from the Fine Arts Academy of Camagüey in 2002.
In addition to this duo exhibit, the Cuban-born Callabero is also participating in a group show "Regenerate" at WEILS.
---
Link to the original article