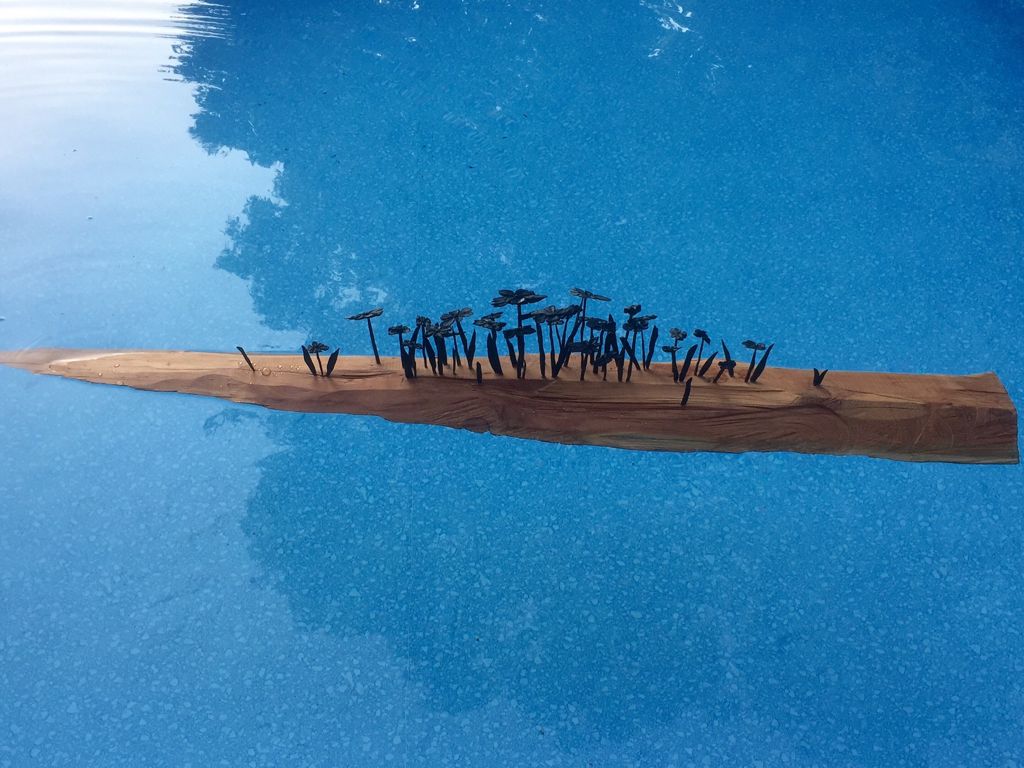 Cuban Artist Jacqueline Maggi Let Her Hands Lead Her. -"I learned to do with my hands what I could, with what I had and where life would take me," expressed the Cuban artist Jacqueline Maggi. Stemming from a long line of artists, the Maggi has her foundations in her homeland. "Although I was born in New York in 1948, Cuba is mine," she expressed in a recent interview. The sculptress dables in mechanisms that utilize a variety of earthy materials. Some of them relate to the sea, a common motif in the paintings and artworks of Cuban artists. She was recently featured in an interview from OnCubaNews.com. She spoke fondly of her familial background and how her parents inspired her artistic career.
Her father Horacio Maggi, for example, was a painter, cartoonist, interior designer and furniture maker. He also taught at the San Alejandro Art School and at the National School of Design. Her mother, Rosalía Holland, similarly came from a long line of musicians and professors. One of six siblings, she studied with her father in his studio. From him, she got a sense of working within the home, which has lasted her a lifetime.
She told the magazine that she feels she is Cuban even though she was not born on the island. So CANY accepts her as a Cuban-American artist. She herself associates strongly as a Cuban. It is something she seeks to express in her art. She actually spent time in Havana as a child. "She was barely two years old when her family returned to the island. "My first memories are those of Havana in the 1950s, always near the sea," she told the journalist Alex Fleites.
---
Link to the original article