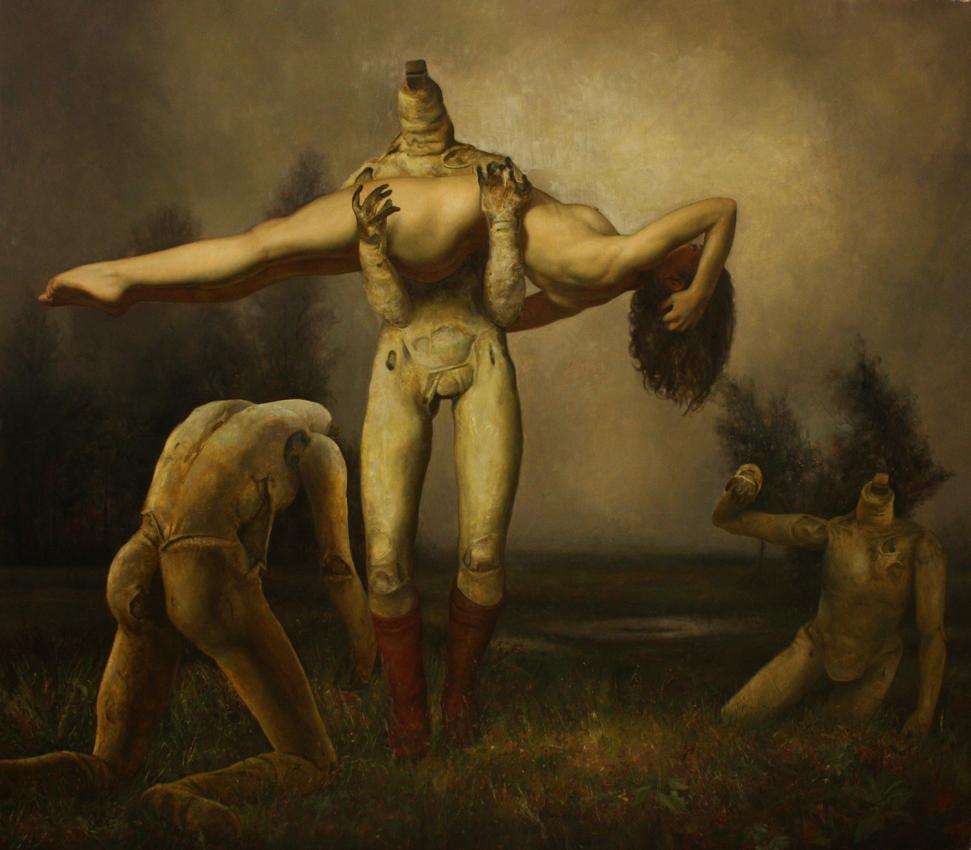 Cuban Artist Cesar Santos Named Artist of the Month. –Cesar Santos' work blends classical and experimental art in one painting. The Cuban artist infuses harmony between the natural and the conceptual to create works that are provocative and dramatic. He explores different mediums, which he gives unique names.
"Mannequins" are oil on linen paintings with natural earthy tones. The nude bodies elucidate this innocent garden-like state. The tan color represents skin, which is reflected in the sky's hue. It glows with an eerie yet dreamlike quality.
"On Paper" are very detailed drawings using charcoal, chalk, crayon and graphite on paper. These are real, gritty, raw images. The close up of a woman's face, a nude torso of a female, a matador carrying a pig to slaughter. These real scenes from life depict an unbound humanity that is deep.
"Individuals" are oil and crayon on linen portraits. These colorful images portray vivid human emotion and characteristics. From nudes to portraits with masks, the paintings shock, disturb, and numb the soul with pleasure.
"Syncreticsm" is a series of oil on linen paintings that have rich, striking colors. They also have shocking themes. Santos mixes classical works like Girl with a Pearl Earring with Basquait. He presents the dichotomy of old and new.
The First Lady of Florida Casey DeSantis selected Santos to be the Artist of the Month for Hispanic Heritage Month, which lasts until October 15th. Santos was born in Santa, Clara Cuba in 1982.
---
Link to the original article