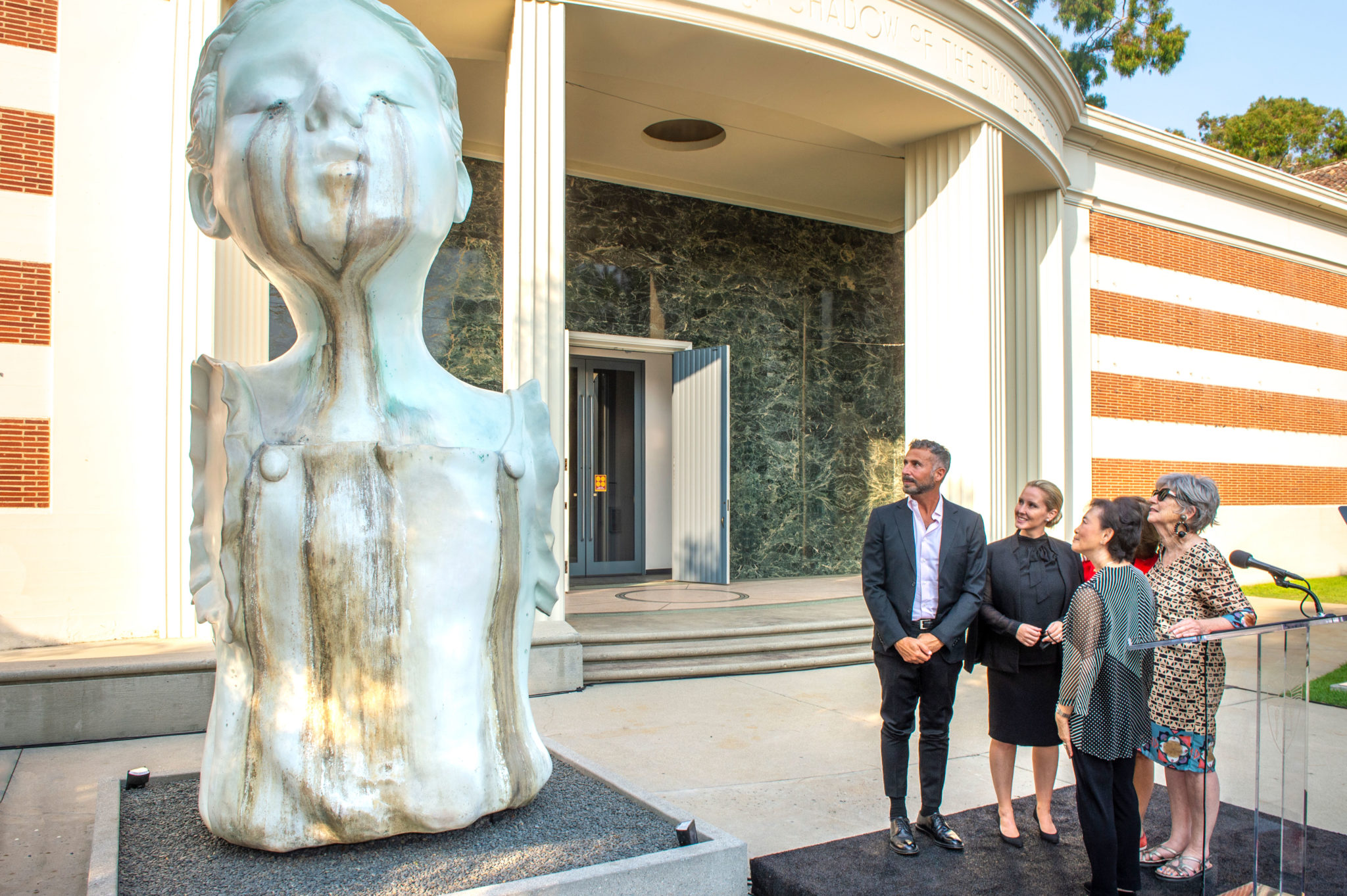 After collective grief, a community needs to rebuild. Recent events surrounding the COVID-19 pandemic caused many to experience loss. A sense of hope was needed to help people rise from the sorrow. Art often provides an avenue for uplifting the spirit of a community. "The Well" from Cuban-American sculptor Enrique Martínez Celaya is a great example of the power of art to elevate a group. The enormous bronze sculpture of a teary-eyed child is the recent addition to the Fisher Museum of Art at the University of Southern California. It weighs one ton and measures thirteen feet high. The giant statue has provided the campus with a renewed feeling of hope just in time for the new semester.
On August 24, 2021, the artist and other university leaders unveiled "The Well" at the prestigious Museum Row on Exhibition Boulevard. USC President Carol L. Folt and others were present for the event. The unveiling represents the university's commitment to public art. "The Well" is part of a collection that Martínez Celaya began producing in 2011 called The Tears of Things. The series explores issues of displacement and exile. They offer a sense of meaning to loss.
Enrique Martínez Celaya was born in Havana, Cuba in 1964. As a result of political upheaval on the island, his family first relocated to Spain and then Puerto Rico. He began his formal training as an apprentice to a painter at the age of twelve. At the time, the artist developed an interest in writing and philosophy. The Cuban-American sculptor is quite the renaissance man. He is learned in both science and art. He has an advanced degree in Physics, from Cornell University. Moreover, after completing scientific studies in Quantum Mechanics, he earned an MFA at University of California, Santa Barbara.
Martínez Celaya is the Provost Professor of Humanities and Arts at the university. In addition, he is a professor at the Dornsife College of Letters, Arts and Sciences and at the Roski School of Art and Design.
---
Link to the original article