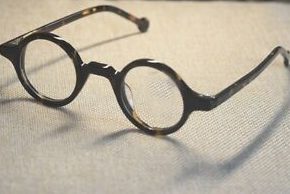 "Beauty is free," said Arturo Cuenca. The flamboyant, eccentric artist left a legacy of artistic inspiration for future generations. He passed away this August at age sixty-five in Miami, which he called home for the last two decades. Born in Holguin, he lived and worked in Cuba for years. His mother was a former member of Castro's 26 July rebel movement.
Cuenca became a celebrity, particularly with the young, on the communist island after his standup to Castro's regime. After gaining much success as an artist, Cuenca had a run-in with Fidel Castro and Carlos Aldana, the communist party's chief ideologist. It occurred at the National Union of Cuban Writers and Artists in Havana. The Cuban artist left Aldana flabbergasted when he claimed it was time for the old to listen to the young and step aside. As a result, Cuenca was forced into exile.
Before his forced removal from his homeland, the passionate artist had already gained a following. His career began at Cuba's most prestigious art school, which awarded him a place. He ended up dropping out in lieu of the study of literature. Also a writer, Cuenca moved to the literature department at the National School of Art Instructors. There he mentored a band of students who were drawn to his genius. He cut their hair into Japanese style geometric bobs and redesigned Soviet trousers with seams that could explode.
Besides his popularity as a teacher, Cuenca also gained success for his elegant paintings. In them, he blended photography and text to create images that looked blurred. He named these "palimpsest." His most famous one is from the late 1970s. It expresses the notion of censorship. It portrays a woman with her mouth rubbed off. In an ironic twist of fate, it now hangs in Havana's Bellas Artes Museum.
His many fans commemorated the artist's life. He had a unique passion for life, art and activism. Recent events in Cuba related to artistic censorship from the government were particularly difficult for Cuenca.
Goodbye friend ….. rest in peace.
---
Link to the original article