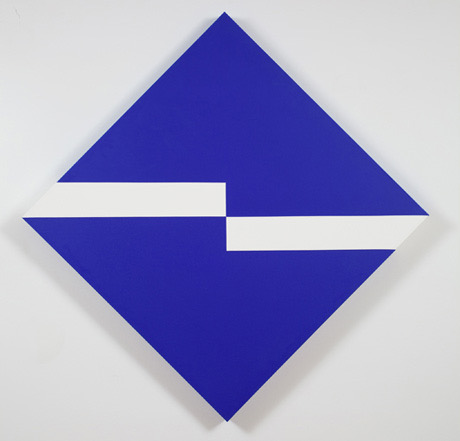 "Carmen Herrera, Cuban-Born Artist Who Won Fame at 89, Dies at 106
She painted in obscurity for decades, living on the earnings of her husband, an English teacher. Everything changed with a gallery show in 2004.
By Robert D. McFadden Feb. 13, 2022 Updated 8:59 p.m. ET
Carmen Herrera, a Cuban-born artist who painted abstract geometric shapes in Paris and New York all but unnoticed for most of her long life, then soared to international fame after her canvases began selling when she was 89, died on Saturday at the loft in Lower Manhattan that had been her home for 60 years. She was 106.
Tony Bechara, an artist and friend and her legal representative, confirmed her death.
In an art world that worships the new and the young, Ms. Herrera advanced into old age ignored by the commercial markets, savoring only the solitary pleasures of all struggling artists: creating wonders for their own sake.
The passing years became decades, and then a half-century. Patiently, her brushes yielded minimalist geometric configurations, like visual haiku, in stark black-and-white and later in radiant colors: triangles and trapezoids, curvaceous shells, rondos and diamonds floating in a pristine white-canvas universe.Image.
Ms. Herrera's started her paintings as ink sketches that she cut up to perfect the composition before painting on canvas. At left is a portrait of her late husband.Credit…Todd Heisler/The New York Times
In postwar Paris, Ms. Herrera exhibited at the Salon des Réalites Nouvelles, the venue for abstract artists. In New York, she found space in storefront galleries, sidewalk shows, anywhere she could catch eyes. Years later, her work was displayed at the Alternative Museum in the East Village and El Museo del Barrio in East Harlem. There were small but favorable reviews, but no buyers.
Still, Ms. Herrera persevered. She lived frugally in her loft, stashed her trove of rolled up canvases in closets and went on painting, supported by her husband, Jesse Lowenthal, an English teacher at Stuyvesant High School in Manhattan for 45 years until his death in 2000. Then her fortunes changed, almost overnight."
---
Link to the original article